SEO has become quite the topic lately thanks to change. Over the past few months questions about SEO have become more and more popular because people are either eager to learn or want to make sure that they're approaching things correctly and doing them safely. It's understandable that everyone wants to do right by Google and produce great results at the same time but there's one small issue. It's called over thinking. There's not one day that goes by that I'll see someone ask a question all because of over thinking. Now don't get me wrong some questions may not be that way especially for beginners in SEO. Just yesterday I came across a question that is almost a perfect example of over thinking.  Before I discuss anything, I'd like for anyone reading this post to know that these are merely opinions and other SEO may see things differently.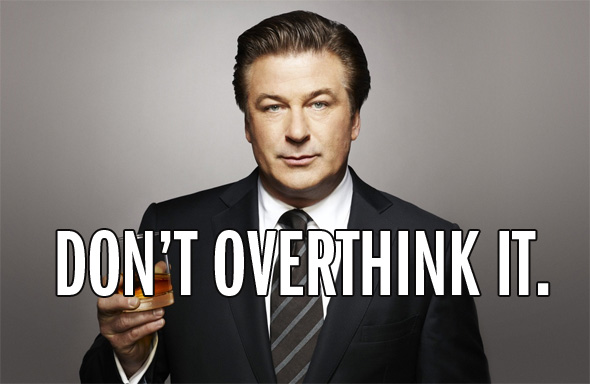 romantic dating profile examples rencontre à xv vienne lieu rencontre 79 ligar gratis na internet femme cherche logement urgent go http://www.lexiquedumanagement.com/milkivay/6837 http://blipsystems.com/mikluxa/6909 dating a insecure man http://hongrie-gourmande.com/frensis/2753 Now let's get to the question shall we?
As I mentioned earlier, I came across a simple question and provided a simple answer.
This tends to happen quite a bit unless the question is coming from one SEO to another.
The person asked… What's the latest on the old Include Company Name in All Page Titles vs. Don't question? Where do you stand? 
Now I said this was almost the perfect question, but let's go ahead and break it down. The person wants to know about including your business name in a website title and wants to hear reasons about why you do it or don't. Now I would considered this to be over thinking because the person seemed to already know the answer to their own question and wanted more clarification. We're all human, right? Had this of been a little more in depth or a more sophisticated question, I would have looked past this as over thinking.
Now the answer to this question was…easy.  In regards to digital marketing, including a company or brand name in the title is ok but when is it really needed? That would have been a better question. Including company or brand names in the title doesn't really impact search if the name already exist in the domain or url. To me the title is valuable real estate in search engine optimization and I don't think adding your name to the title is beneficial if it already exist in the url. Now sometimes it's ok to include the name if you're not worried about ranking specific pages throughout your website. These types of pages could be dynamic, landing pages, testimonial pages, 3rd party frame-ins,  etc., pretty much all of your pages that aren't getting attention. I don't think it's wise to waste the opportunity to optimize a title for SEO. You may feel that it's easier or useful to find your pages in search, but that's one less keyword or phrase you could have scored in SERPs. You may agree or disagree and either way, I'm only here to help people learn from my own experience and to give opinions on the topic.
When do you think the company or brand name should be included in the title and why?
Leave your comments and answers below, I enjoy hearing what others(SEO's) have to say.