The end of 2013 is near and negative SEO is on the rise. Yes, I said negative SEO and I'm not happy like the rest who work their butts off to make progress in search for their clients websites. It's no surprise that others can negatively impact someone else's hard work when it comes to building up a websites rank nowadays.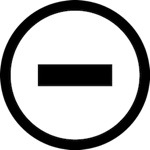 Back in the day their was a lot of talk about negative seo and nobody truly believed it until now. This year a lot of people said that SEO was dead, well think again. Over the past few months I've seen numerous of reports about sites getting hit by Google for reasons like, excessive low quality backlinks, large amounts of exact match anchor text links, geo targeted anchor text links, large amounts of backlinks from multiple irrelevant directories/sites and much much more. If you're not familiar with anything that I've just mentioned, I'll do my best to explain each so you'll know what to look for if your site has been affected or loses rank overnight.
Starting with the first item that can negatively impact your websites rank and possibly have a manual filter applied to it by Google is excessive low quality backlinks. Large amounts of low quality backlinks is a flag raiser when it comes to their algorithm. Google is very smart but dumb when it comes to dealing with this situation.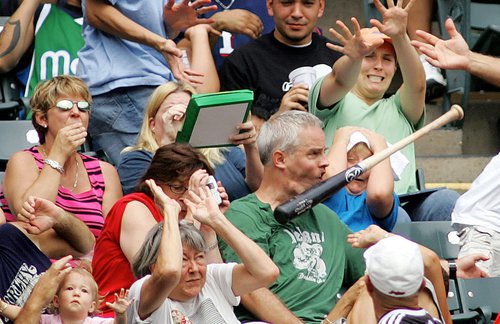 Let's say you've had your site for awhile now, you've been doing everything by the book and every external link pointing to your site has been created naturally. Then all of a sudden you see a huge increase in backlinks within your websites link profile and next thing you know it, your site has stopped ranking as well as it used to. Grrrr… That's the sound that us SEO's make when crap like this happens. So how did this happen, why wasn't I informed, and why has Google applied a filter to my site? This is why I say Google is smart but dumb at the same time. Google is smart enough to pick these things up but their not smart enough to detect who's in the wrong, so they automatically assume it's your fault  and punish you for it. Not cool right? Google is not handling this issue fairly for the ones that do things the right way and would never attempt to manipulate their algorithm. It's disturbing to know that Google is not reviewing these foul actions against site owners or confronting them before applying any manual filters. This is a good reason as to why they call it negative SEO. Shame on the people doing this to others and shame on Google for letting this happen to our trusted websites.
Now I was going to touch on the other items I had mentioned earlier, but I figured what's the point? All items fall under the same category and cause the same damage to each website. Actually on second thought, I'll go over anchor text links. When low quality links are applied to exact match anchor text, these can and will hurt individual pages within your site and affect your overall ranking for specific keywords or phrases. Excessive overly optimized anchor text links are bad all the way around. Back in the day they worked well but today they work against you, so don't do it. Lately there's been a lot of talk about businesses attempting to sabotage their competitors with this tactic to gain leverage in search and to push their competitors down or completely out of the query space they once ranked in. Grrrr all over again. Its not surprising that this happens and if your site has been affected by it, get ready to work your butt off to fix it. I'd love to talk about ways to correct and fix websites that have been hit by negative SEO but that's too much for one article. Maybe in my next post I'll revisit this topic and touch base on link removal, disavowing links, reconsideration request, etc. There's plenty of resources online that have a full breakdown on how to bring a website back to life. 
Closing words
Pay attention to your site, monitor your link profile, act fast when things look off in your analytic's, and do not wait to the last minute to fix things.  That's all, leave your comments below.