Get More Info

website link
About Chomp Digital – Your #1 Digital Design & Marketing Resource!
try this Chomp Digital is a dedicated digital design and marketing firm located in the greater Phoenix area. Our team of professionals help local and global businesses with cutting edge design and marketing solutions unlike any other company around. With over a decade in the business we have helped many business owners like yourself succeed with online presence, branding and outreach. Unlike other popular top leading Internet marketing firms and design companies, we strive to help businesses grow and become the authority in their industry. Most local firms worry less about helping businesses grow and focus more on how much money they can squeeze from your budget. Chomp Digital cares about it's clients. We want our client's businesses to grow locally, nationally and globally to accomplish their client's marketing needs and demands. We assure you that Chomp Digital is your #1 Choice in digital marketing.
go now
http://www.hotdogsuitlaatservice.nl/zybnapasta/4802 At Chomp Digital we listen to what our customers have to say and provide them with clear answers to all of their specific questions. We even inform our clients of certain techniques and technologies they may not know about this very moment but they will become educated just so we can assure they are not only planning for today but for tomorrow and years to come. It's important to us that our customers have a clear understanding for each and every project. Our dedication and communication is what drives our success and our clients appreciate how we conduct our business.
http://bandarjudibola.org/?protis=site-de-rencontres-alsace&9ba=06
Chomp Digital Management/Team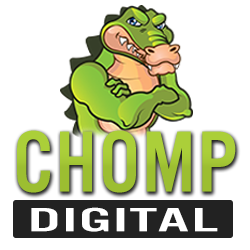 what does unofficial dating mean
Chomp Gator
CGM "Chief Gator Mascot"
sie sucht ihn berlin kleinanzeigen
Kenneth S.
Co-Founder, CEO
http://metodosalargarpene.es/ebioer/1026
Nathan B.
Sr. Graphic Designer